US Women Veterans

by Corey Lynn
Women Veterans in Crisis – Whispering Oaks Ranch: This is the beginning of something extraordinary for the forgotten women veterans and their children. Hope is on the horizon, with an incredible group of individuals, working together to facilitate a community-based, comprehensive therapeutic campus – the first of its kind in the US.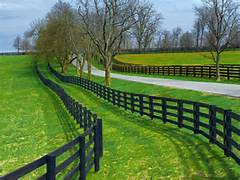 Expansive views across 350 acres of natural woods and pastures, is the opening scene as one enters Whispering Oaks Ranch – far different from that of a VA center or institutional facility. Whispering Oaks Ranch pilot program is the first-in-the-nation campus to provide unique services for women veterans suffering from the combination of PTSD, military sexual trauma (MST), opioid and substance addictions, homelessness, despair, and suicidal actions. A resounding 70% of the 600 veteran lives lost to suicide each month, are not receiving government or VA services. This has created a sense of urgency for women veterans to have a safe place to receive the care they need.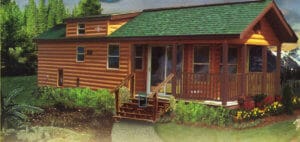 Unless people come from a Military family, most are not familiar with the reality of what is happening to veterans when they return, especially with women. Astoundingly, 1 in 4 women are sexually assaulted while serving their country, many of whom were raped. Suicide rates for female veterans is 250% higher than civilian women, and they are the fastest-growing segment of the homeless veteran population. When these women return, they are suffering from a great deal of mental health challenges, and oftentimes have children to care for. Whispering Oaks Ranch is the first of its kind, to not only provide full mental health services with transitional housing, but child care as well. In fact, the features of this campus are unlike anything else out there for women veterans. Whereby, there are numerous programs available for the men, the women are very underserved, and there are currently over 1.5 million female veterans under the age of 65.
Women Veterans In Crisis is the non-profit organization working diligently to bring Whispering Oaks Ranch to life in Ocala, FL, as a pilot program, with the hopes of developing additional campuses throughout the country. They intend to go before Congress in early 2019 to obtain Federal funding, and already have local support from Marion County, FL. They are seeking the support of patriots to rally for this great cause in bringing awareness to women veterans' challenges, so they can be provided with the help they deserve. It is important to note that WVIC has implemented non-disclosure agreements, used extensively to control any possible commercialization of the ranch. The WVIC's focus is on helping women veterans and their families, with this motto in mind: "A homeless lifestyle of hunger, desperation and suicide for our veterans is simply not acceptable!"
Women Veterans in Urgent Need of Assistance

Female veterans are the fastest-growing subgroup of veterans, as well as the fastest-group of the homeless veteran population. From 2016 to 2017, the number of homeless female veterans increased by 7%, compared with 1% for their male counterparts.
In a 2013 report titled 'National Resource Center on Justice Involved Women: Responding to the Needs of Women Veterans Involved in the Criminal Justice System', by the Bureau of Justice Assistance U.S. Department of Justice, the number of women that experienced sexual assault or rape, are alarming.
A 2011 review of 37 studies on trauma among women veterans found that during the course of military service an estimated 30-45% of women experienced military sexual trauma (MST). In another review of the literature, researchers found that up to 33% of women studied, experienced rape or attempted rape, and up to 84% of women experienced sexual assault or harassment while on active military duty.

A recent estimate for lifetime prevalence of PTSD among women veterans is 27%, as compared to 10-12% among civilian women. MST survivors are also 2-3 times more likely to attempt suicide or engage in self-harm than individuals who did not experience MST.
READ MORE it is VIP VIP VIP! (thank you)